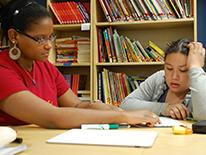 "As a city that values and embraces our diversity and inclusivity, I am proud to partner with these community-based organizations to support the needs of all District residents, including our growing Latino population," said Mayor Bowser. "We look forward to partnering with these community organizations to continue creating pathways to the middle class and expanding opportunity."
MOLA awarded $1.543 in Latino community grants among 63 501(c)3 organizations in FY 2018. MOLA's Latino community grants seek to support the provision of culturally and linguistically appropriate services to the District's Latino community. Programs funded complement resources available in the city and those available in the community.
Grantees under the Latino Community Grant program in FY 2018 were:
Please RSVP to attend the FY2018 Latino Community Grant awards orientation by clicking here.
Office Hours:
Monday to Friday, except District holidays, 9 am to 5 pm